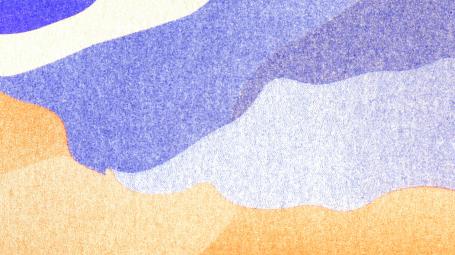 Climate, Peace and Security Assessment: Mali is the first full-length national case study using the Weathering Risk methodology, combining state-of ...
© FoProBiM, Haiti

In 2022, the United Nations and Haiti's Ministry of the Environment took the initiative to establish the Haiti Climate Security Working Group, bringing together UN agencies, international organisations, Haitian government institutions and civil society organisations. To help guide the work of this group, adelphi led a collaborative effort to undertake a study mapping out the linkages between climate, peace and security in Haiti, applying the methodology of the Weathering Risk initiative. This policy brief presents some of the key findings of the study and proposes a new approach with an explicit focus on climate and peacebuilding, and with inclusion at its heart, to help address Haiti's climate security challenges.

The new Pacific Climate Security Assessment guide aims to support Pacific Island Countries to collectively and individually uncover, assess and respond to climate security implications for their peoples, prosperity and peace. The Assessment Guide builds off of the Weathering Risk initiative's methodology, and was undertaken by adelphi in collaboration with the UNDP, IOM and PIF as a part of the UNPBF funded "Climate Security in the Pacific" project.

© adelphi

This study explores the effects of climate impacts such as extreme heat and water stress as risks to peace and human security in the Somali Region of Ethiopia. It identifies five key climate insecurity pathways as well as entry points and priorities as guidance for future climate- and conflict-sensitive, peace-oriented programming in the region.
Innovative climate data and state-of-the-art quantitative methods identify the current and future impacts of climate change. This is combined with on-the-ground qualitative research at different scales and from diverse geographies to build up a comprehensive analysis of compound climate and security risks. Access the methodology paper here.
Our climate-security risk analysis is used to produce politically and programmatically relevant information and tools that support decision making. Through serious games, detailed forecasting and a replicable assessment methodology, we identify the right questions to ask and how to make use of the available information.
We initiate timely, politically pertinent discussions that convene, connect, and bolster the growing community of practice on climate security. Using our analysis to inform the discourse, we support the translation of dialogue to action by developing tailored trainings that support policymakers and implementing partners in integrating climate security risk analysis into strategic and operational processes.
Climate Security on the agenda
|

The Conflict Management Directorate (CMD) of the African Union Department of Political Affairs, Peace and Security (DPAPS) will hold a three-day Workshop from 28 – 30 March 2023 to develop a methodology for an African Continental climate-related security risks assessment.