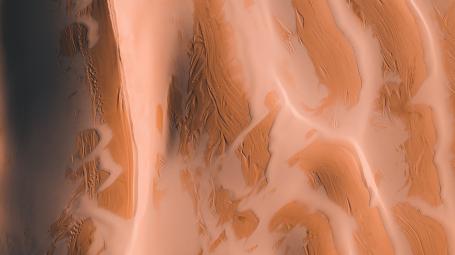 |
The Weathering Risk methodology unpacks the complex relationship between climate change and insecurity and identifies entry points for action.
|

The Weathering Risk methodology unpacks the complex relationship between climate change and insecurity and identifies entry points for action.

|

Weathering Risk is guided by a Strategic Advisory Board of 11 leading figures in development, environmental, foreign and security policy.

|

These ten key insights summarise how climate change interacts with conflict drivers and why addressing these risks is integral to achieving international peace and security.
Weathering Risk will develop and pilot integrated approaches for conducting climate risk and foresight assessments. The methodology innovatively combines state-of-the-art quantitative assessments such as cross-sectoral climate impact modelling, qualitative stakeholder-focused approaches and scenario-based foresight methods. This will generate new insights into priority regions and thematic areas of the climate-security nexus. Our aim is to identify risks and prioritise entry points for action in order to promote sustainable peace and prevent the escalation of conflict-related climate impacts. The methodology will be replicable and flexible in application in terms of geography and depth of analysis. Access the methodology paper here.
Regional and thematic assessments pilot and refine the Weathering Risk Methodology and gather further detailed evidence on how climate-related security risks manifest across different regions and sectors. Drawing on collaborations with multiple UN agencies and multilateral organisations, results are locally and contextually grounded. The analysis focuses on select regions – Mali, Sudan, and the Pacific – as well as on food and water. At the end of the project, all papers will be combined in the flagship Weathering Risk report – the leading publication on climate change and security. Watch this space: First results will be published in 2021.
Weathering Risk turns strategic uncertainty into manageable risk and contributes to informed decision making. We always translate scientific outcomes into actionable policy recommendations. Our focus lies on enhancing capacity for action, improving risk informed planning, and advancing operational responses. We closely link our work to international processes such as COP26, the G7 and the UN Security Council. Watch this space: First recommendations will be published in 2021.
The new and unique Weathering Risk Methodology provides decision-makers and practitioners across all sectors with a comprehensive and scalable research approach for climate-related security risks.

This policy paper proposes five steps donors and governments should take to deliver on the climate-security agenda.

The relationship between climate change, peace and security has implications across the sustainable development agenda. An infographic by the Economist Intelligence Unit.