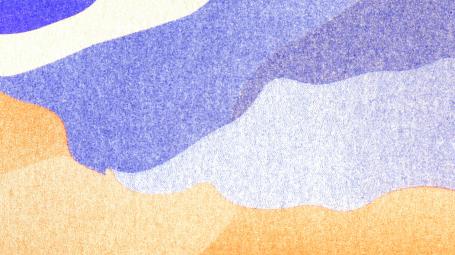 Climate, Peace and Security Assessment: Mali is the first full-length national case study using the Weathering Risk methodology, combining state-of ...
© Inga Israel

This executive summary of the forthcoming African Climate Security Risk Assessment summarises insights on climate change, peace, and security in Africa. The report itself was requested by the African Union Peace and Security Council (AU-PSC) and is the result of the collaboration between the African Union Commission for Political Affairs, Peace and Security (AUC-PAPS) and adelphi.

© Tim Mossholder/Unsplash

As exclusion is a key driver of climate vulnerability, insecurity and conflict, climate action for peace can only happen in conjunction with a focus on inclusion. However, despite advancements in the Climate, Peace and Security agenda, marginalised groups are often left out of conversations. This practical note calls on climate, peace and security researchers, practitioners and policymakers to mainstream inclusion throughout all their areas of work.

The Climate Risk Profile for Southern Africa provides forward-looking data on the climate in Southern Africa with the goal of supporting resilience-oriented short to long-term planning. The profile summarises projected climate parameters and related sectoral impacts under two different emissions scenarios from now until 2080.
Innovative climate data and state-of-the-art quantitative methods identify the current and future impacts of climate change. This is combined with on-the-ground qualitative research at different scales and from diverse geographies to build up a comprehensive analysis of compound climate and security risks. Access the methodology paper here.
Our climate-security risk analysis is used to produce politically and programmatically relevant information and tools that support decision making. Through serious games, detailed forecasting and a replicable assessment methodology, we identify the right questions to ask and how to make use of the available information.
We initiate timely, politically pertinent discussions that convene, connect, and bolster the growing community of practice on climate security. Using our analysis to inform the discourse, we support the translation of dialogue to action by developing tailored trainings that support policymakers and implementing partners in integrating climate security risk analysis into strategic and operational processes.
Climate Security on the agenda
© COP28

|

The presentation of the African Climate Risk Assessment will take place at COP28 in Dubai, United Arab Emirates at the African Union pavilion. This page will be updated as more information becomes available

|

The Weathering Risk team sends our deepest condolences to Strategic Advisory Board member Saleemul Huq's family and colleagues in Bangladesh and around the world. His legacy on adaptation, climate justice, loss and damage and beyond will carry on through the people he mentored and inspired for generations.

© Geneva Peace Week 2023

|

The tenth Geneva Peace Week will be held under the overarching theme "Building Trust, Building Peace: An Agenda for the Future".