Climate Change and Conflict: Prevention, Foresight, Resilience and Adaptation of Populations at Risk
This virtual event demonstrated how effective engagement on climate change and security must build on integrated approaches and partnerships to facilitate action in regions vulnerable to climate-related security risks.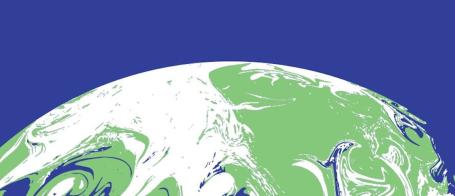 Whilst there is a consensus that climate change alone does not directly cause conflict, climate change indirectly undermines peace and stability by exacerbating factors that can ultimately lead to violence and a deterioration of national and international peace and security.  At the same time, the outbreak and persistence of conflict significantly affects the adaptive capacity of individuals and communities. This panel discussion aimed to explore the full scope of the challenges stemming from the convergence between climate change and conflict.
Hosted by the European External Action Service, Potsdam Institute for Climate Impact Research & the International Committee of the Red Cross, this event discussed how policy and programmes must be grounded in comprehensive data analysis to allow for context-specific responses which take into account the multiple factors which influence the impact of climate change and conflict on communities and populations most at risk. 
Drawing on their engagement in regions affected by climate change and conflict around the world, representatives from the European Union, the International Committee of the Red Cross and the Potsdam Institute for Climate Impact Research explored how to reconcile prevention, foresight and mitigation with effective engagement to address current and future humanitarian consequences of climate change at this panel discussion. The discussion encompassed science-informed and data-driven preventive measures, adaptation and mitigation strategies to enhance resilience, and humanitarian response to support those affected by climate change and conflict.
By showing how to engage on the climate-fragility nexus, this event prepared the ground for "Climate, Peace and Stability: Weathering Risk Through COP and Beyond", the German Pavilion side event that brought together many high-level officials from around the world to build multilateral momentum for advancing sustainable peace and stability later in the afternoon.
Moderation:
Marta Foresti, Director, Overseas Development Institute
Confirmed speakers:
Brice De Schietere, Head of Division, Integrated Approach: Methodology and Implementation, European External Action Service

Professor Johan Rockström, Director, Potsdam Institute for Climate Impact Research

Helen Durham, Director of International Law and Policy, International Committee of the Red Cross
Watch a live recording of the event below: